When:
October 31, 2020 @ 10:30 am
2020-10-31T10:30:00-04:00
2020-10-31T10:45:00-04:00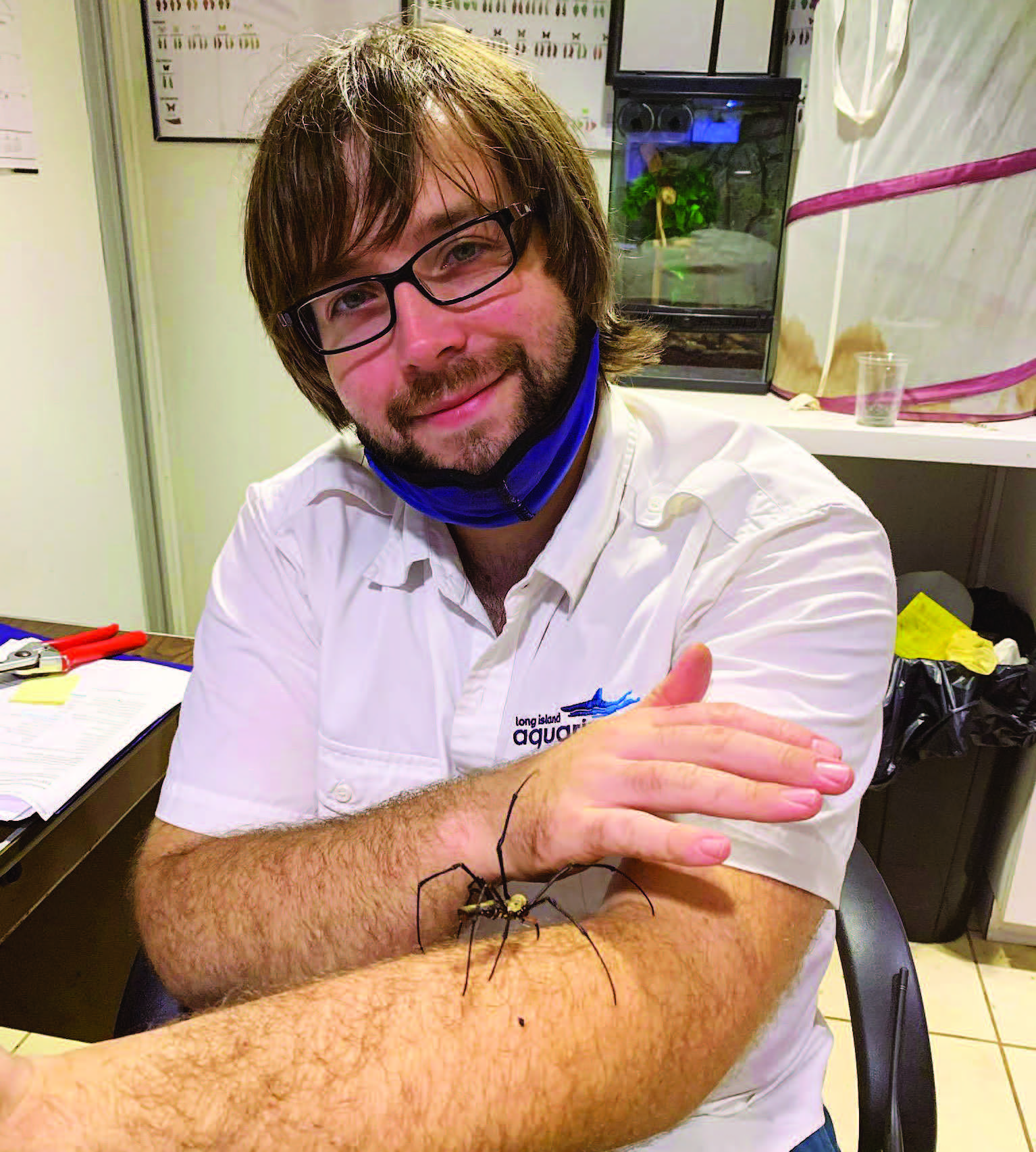 Just in time for Halloween, The Secret Life of Spiders and Other Creepy Crawlies
Program Leader: Jeffry Petracca—Curator of Entomology, Entomologist, Long Island Aquarium and Cold Spring Harbor Laboratory DNA Learning Center
Of all the "creepy crawlies" that we encounter on a regular basis, spiders instill great fear and disgust for many. But, should we be afraid? A closer look at the lifestyles of these unpopular animals reveal a surprising level of intelligence and structural beauty that show just how unfounded our fears are! This Halloween join Long Island Aquarium Entomologist and Educator, Jeffry Petracca, for a virtual discussion of the lifestyles of spiders and other creepy crawlies. You will meet many from the living collections at the Aquarium (among others) and learn how they are really not very scary at all. This program is for all ages.
Advanced reservations are required for all events. To register for this program, please register here:
https://zoom.us/meeting/register/tJwqc-CsqzkoGNFEBcyEgFMGb-FlVKPiz1Db
After registering, you will receive a confirmation email containing information about joining the meeting.