When:
August 10, 2019 @ 10:00 am
2019-08-10T10:00:00-04:00
2019-08-10T10:15:00-04:00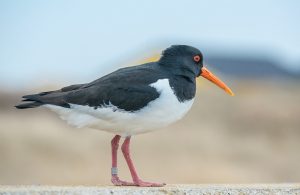 Walk Leader: Frank Quevedo, Executive Director, South Fork Natural History Museum (SoFo).
Summer is the best time to view some of the fifty or more species of shorebirds that comb the beaches, sand flats, and marshes of Long Island. On this walk, we will visit Shinnecock Bay in Southampton and focus on plovers, yellowlegs, oystercatchers, and sandpipers as they feed by wading in shallow waters.
For this special Birding with Frank—Shorebirds, SOFO is pleased to partner with Southampton Arts Center and the International Center of Photography, who are co-presenting the National Geographic Photo Ark Exhibition of Photographs by Joel Sartore at Southampton Arts Center. The exhibition highlights Sartore's images from his multi-year effort to raise awareness of and find solutions to some of the most pressing issues affecting wildlife and their habitats. The project's aim is to document
every species living in the world's zoos and wildlife sanctuaries, inspire action through education, and help save wildlife by supporting on-the-ground conservation efforts.
As a result of this partnership, the walk will have a special added feature—Frank will be joined by a professional bird photographer from the International Center of Photography, who will teach the fine points of bird photography to anyone on the walk interested in photographing birds. Be sure to sign up early for this walk, as it will be very popular. Sign up either by calling SOFO at (631) 537-9735 or emailing sofo@hamptons.com. This walk is free to SAC members.
The Photo Ark exhibition at Southampton Arts Center (SAC) is on view this summer from Thursday, June 27 through Sunday, September 8. For more information about the exhibit and Sartore's work, please go to SAC's website: https://southamptonartscenter.org/event/national-geographic-photo-ark-exhibition-joel-sartore/.To learn more about the International Center of Photography, please go to the Center's website: https://www.icp.org/.
Advanced reservations are required for all events. For more information, reservations, and directions to meeting places, please call: (631) 537-9735.