When:
August 25, 2022 @ 6:30 pm
2022-08-25T18:30:00-04:00
2022-08-25T18:45:00-04:00
Where:
South Fork Natural History Museum (SOFO)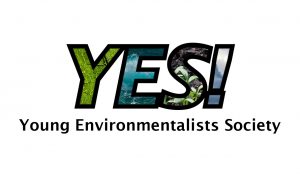 SOFO's Young Environmentalists Society (YES!) presents:
A Conversation with Doctor Carl Safina about his writings, "Beyond Words: What Elephants and Whales Think and Feel", "Beyond Words: What Wolves and Dogs Think and Feel" and "Nina Delmar: The Great Whale Rescue". 
YES! members will be presenting questions to Dr. Safina based directly on these publications. This will be an informative and thoughtful program for the entire family.
Carl Safina's lyrical non-fiction writing about the human relationship with the living world has won a MacArthur "genius" prize; Pew, Guggenheim, and National Science Foundation fellowships; book awards from the National Academies, the Lannan Foundation, and Orion Magazine; and the John Burroughs, James Beard, and George Rabb medals. He grew up raising pigeons, training hawks and owls, and spending as many days and nights outside and on the water as he could. Safina's studies of seabirds earned him a PhD in ecology from Rutgers University. He is the first Endowed Professor for Nature and Humanity at Stony Brook University and the founder of the not-for-profit Safina Center. His writing appears in the New York Times, Time, Audubon, National Geographic, on the Web at CNN.com, Yale e360, and elsewhere, and his PBS series Saving the Ocean can be viewed online. Two of his books have been New York Times Notable Books of the Year, including his 2020 book Becoming Wild; How Animal Cultures Raise Families, Create Beauty, and Achieve Peace.
Carl lives on Long Island, New York, with his wife, Patricia, and their dogs and feathered friends.
This is a free event.
Advanced reservations are required for all events. To register for this program, which has limited enrollment please contact us at info@sofo.org or call 631-537-9735.