When:
September 25, 2021 @ 7:30 pm
2021-09-25T19:30:00-04:00
2021-09-25T19:45:00-04:00
Where:
Free Zoom Presentation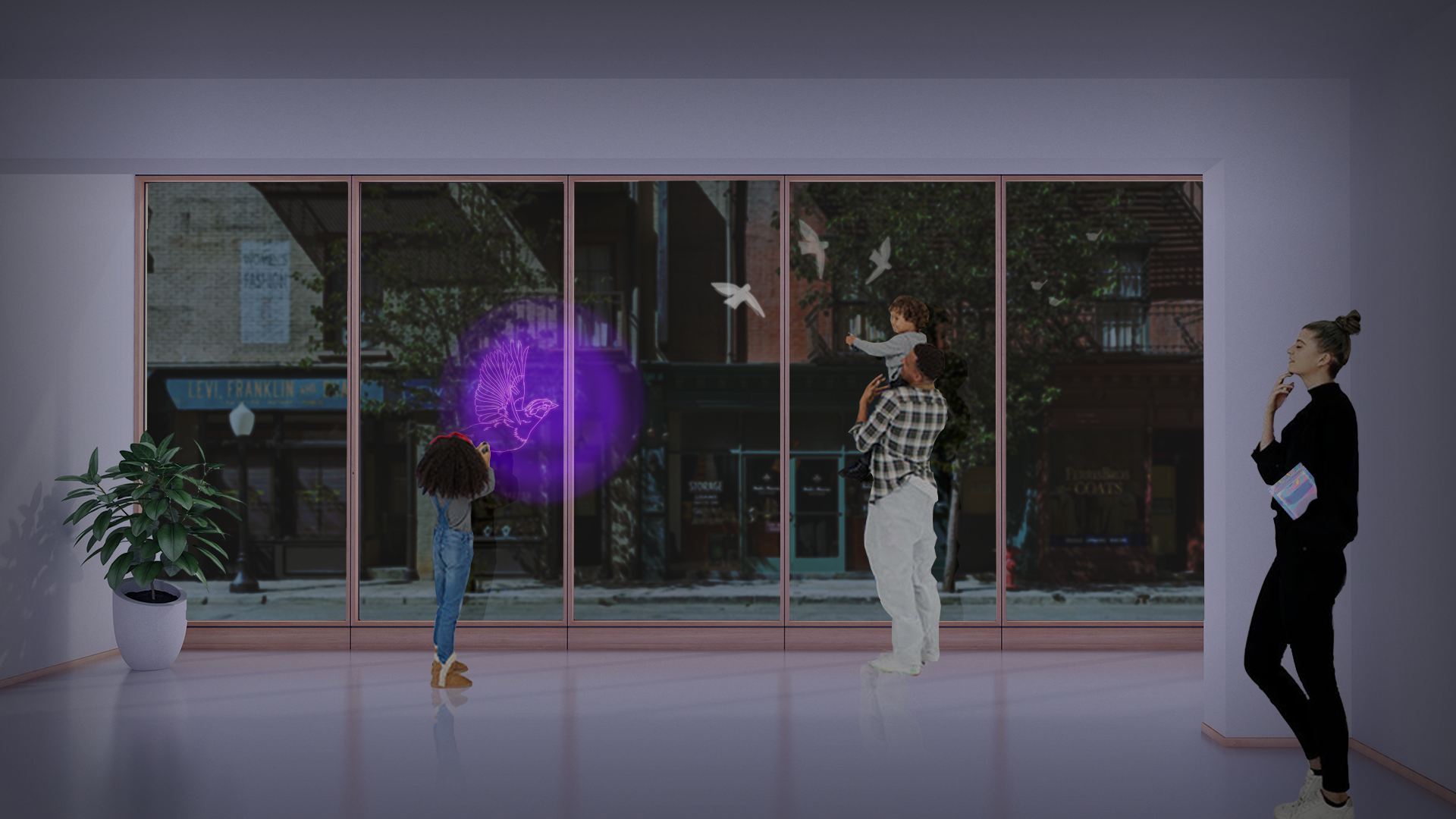 Zoom Presentation: Cities as Shared Habitats for Birds & Humans— Imagining a Desired Future Through Art: Adults/Teens/Children 10+
Program Presenters: Gal Nissim and Leslie Ruckman
You will hear from Gal Nissim, an interdisciplinary artist and scientist, and Leslie Ruckman a designer and researcher. They combine their unique backgrounds and shared interests to create biophilic* experiences that bring life into focus in new ways. They will share their new work that tackles the overlooked crisis of bird glass collisions and how we are all unintentional participants.
In the US alone about one billion birds die each year from glass collisions. That is 32 birds every second. American bird populations across species have declined by almost 30% over the past 50 years due to human impact including glass collisions. This disturbing trajectory is echoed across many corners of the natural world. Gal and Leslie believe that, to change course, we all need to reimagine our human habitats as ones of mutual benefit that can sustain life in a myriad of forms. They view art as a critical means for this reimagining – taking an otherwise devastating and complex topic and translating it into a hopeful yet inventive experience. They also view public engagement as a critical factor in achieving impact. Their approach engages on an emotional level, facilitating compassion that leads to action.
*Biophilia
Biophilia describes the human drive to connect with nature and other living things. https://www.psychologytoday.com
Advanced reservations are required for all events. To register for this program, please register here:
https://nyu.zoom.us/meeting/register/tJ0rc-mgrTsiE9Kz_snScwW2Ll6VMaZhBg1r 
After registering, you will receive a confirmation email containing information about joining the meeting.