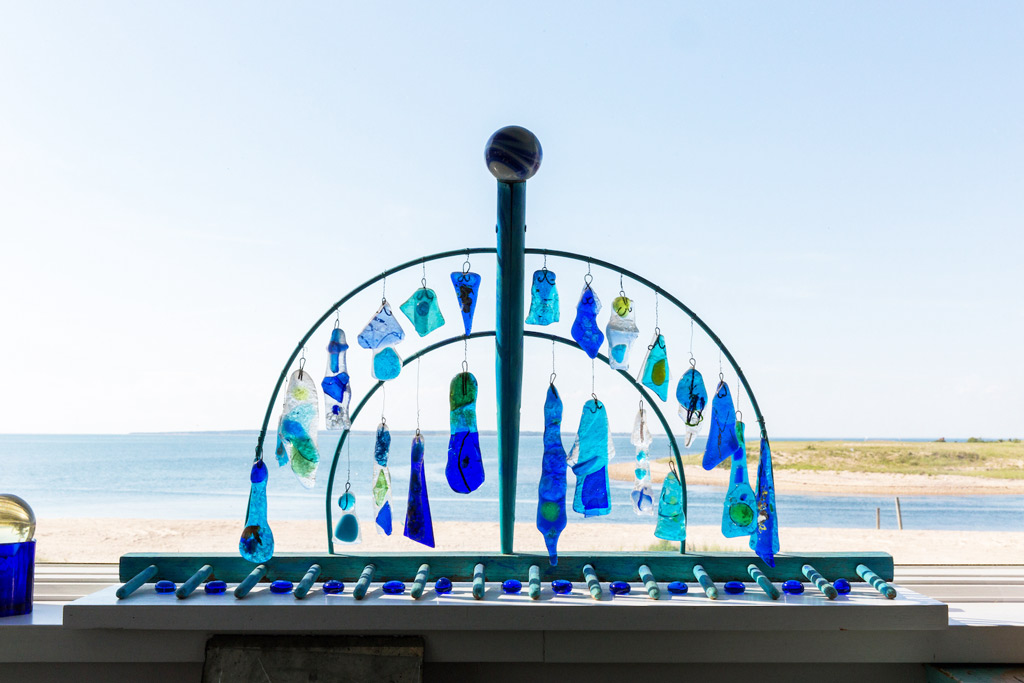 Tour of the Mabel and Victor D'Amico Studio & Archive: This free program is for adults and teens
Tour Leader: Docent from the Mabel and Victor D'Amico Studio & Archive
Mabel and Victor were art educators and accomplished artists. They were drawn to the environment of the East End of Long Island, and they found infinite inspiration from these surroundings. The collection at the Studio and Archive includes Victor and Mabel's sculptures, constructions, paintings, drawings, and photographs. The D'Amico House displays a diverse collection of original artworks, furnishings, and objects, such as designs collected by the D'Amicos through the Museum of Modern Art and the D'Amicos' own. The majority of the artworks and numerous objects displayed are by Mabel, a found object construction artist. Permanent displays and temporary exhibits show the breadth of her creative output, which includes paintings, works in glass and wood, jewelry, and clothes. The house features ingenious functional aspects like cabinetry integrated beneath the stairway, unique lighting, and electrical systems, sculptural door casings, and hand-glazed glass tile countertops, all designed, created, and installed by Mabel and Victor. Visitors profoundly experience Mabel and Victor's creatively prolific lives.
Photo credits: damico-art.org
This is a free program.
Advanced reservations are required for all events. To register for this program, please contact us at info@sofo.org or call 631-537-9735.