When:
May 26, 2018 @ 1:00 pm
2018-05-26T13:00:00-04:00
2018-05-26T13:15:00-04:00
Where:
Bridgehampton
NY
USA

Cost:
SoFo Members: Programs are free unless otherwise specified. Non-Members: Adults $15, Children $10 (Ages 3-12), Ages 2 & under free. This fee includes admission to the museum, in addition to the program.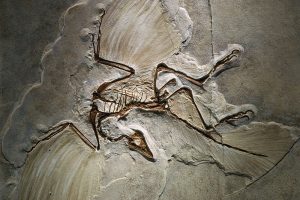 Game Creator: Eleni Nikolopoulos, South Fork Natural History Museum Environmental Educator
Why does a bird fly? Have you ever thought about it? Join us for an interactive game where we will learn about animal adaptation and the possible pathways that avian flight evolved from. Starting before Archaeopteryx, a primitive ancestor of the modern bird, participants will have to figure out the driving forces that pushed the formerly ground- or tree-dwelling species into the air. Going over the two main theories of the evolution of avian flight, participants will not only learn about evolution in a fun way but also learn to truly appreciate modern flying species and the journey they have taken to get to where they are today!
Advance reservations are required for all events. For more information, reservations, and directions to meeting places, please call: (631) 537-9735.