When:
November 26, 2022 @ 9:00 am
2022-11-26T09:00:00-05:00
2022-11-26T09:15:00-05:00
Special Program Announcement
Saturday, November 26, 2022
9AM
Meet at the South Fork Natural History Museum (SOFO)
Tree Time with Dr. Joan Maloof, author and founder of the Old-Growth Forest Network, and Bill Miller, local Sag Harbor Treeman.
This program is cosponsored by the Southampton Arts Center and is part of their A CELEBRATION OF TREES, a multi-media art exhibition intended to educate and expand thought and consciousness about the world's vast network of trees – a critical resource to humanity's survival.
The exhibition is currently on view at the Southampton Arts Center and runs until December 18, 2022
Please join Joan and Bill for an easy walk and an intimate experience with a forest you may have missed. It is a young forest on the move, progressing towards becoming old-growth once again. It now awaits your acknowledgement. Our stroll may be measured, not in miles – but rather by the degree to which our attention will be shifted to small details, vast patterns and webs of connection, the Life often overlooked. Your knees may get moistened as soil pulls us earthward and your imagination may be tested as we consider how a bit of this earth came to be as it is. We will consider too, what may lay in store for it and for us and how our fates are interwoven.
Wear sturdy shoes and dress for the weather. Bring a magnifying glass or a "loupe" if you have one. The walk will be held rain or shine unless there is extremely heavy rain and/or wind. If you are unsure call SOFO at 631.537-9735.
The walk will be approximately one and a half hour and is limited to 20 participants , please contact SOFO immediately at either 631 .537.9735 or at our email address: info@sofo.org, to    make your reservation and ensure a spot.
This is a Free Event for Adults and Teens.
About Dr. Joan Maloof
Dr. Joan Maloof is a writer, an ecologist and a conservationist with a unique voice in today's times. She has studied and worked with plants her entire life; her formal education includes a Bachelor's degree in Plant Science, a Master's degree in Environmental Science, and a Doctorate in Ecology. She is a Professor Emeritus at Salisbury University, where she taught Biological Sciences and Environmental Studies. Maloof has published numerous research articles in publications such as Ecology, American Journal of Botany, and the International Journal of Environmental Studies. Maloof's books include Teaching the Trees (2005), Among the Ancients (2011), Nature's Temples: The Complex World of Old-Growth Forests (2016), The Living Forest: A Visual Journey into the Heart of the Woods (2017) and Treepedia: A Brief Compendium of Arboreal Lore (2021). In addition to her research and writing, Maloof founded an organization with the goal of creating a network of protected forests across the US. That organization, the Old-Growth Forest Network, now has thousands of supporters. Maloof travels widely to educate others regarding the extent and condition of our forests and encourage their preservation.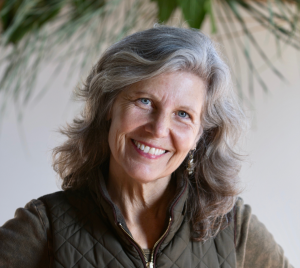 Image Credit: Joan Maloof
About Bill Miller
Bill Miller is a treeman. He has spent much of the past half century immersing himself in the lives of trees and All that accompanies, constitutes and embraces them. He is the founder and was the longterm owner-operator of Bill Miller and Associates, a highly respected business devoted to contemplative attention to trees. He and his wife, Shirley Ruch, moved from the richly wooded and farmed Ohio heartland and raised their three children on Long Island's magnificent South Fork.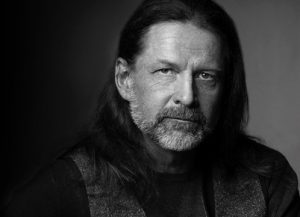 Image Credit: Jonathan Morse