When:
April 22, 2022 @ 10:00 am – 4:00 pm
2022-04-22T10:00:00-04:00
2022-04-22T16:00:00-04:00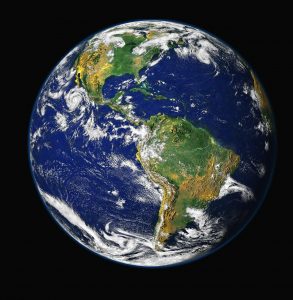 SOFO FREE Open House & Earth Day Celebration: Everyone welcome! Children & Adults
The exhibits and activities at SOFO's 2022 Earth Day Celebration are all about birds, with emphasis on "neotropical migratory birds"; birds that come to our area in the spring and migrate to Mexico, Central America, South America or the Caribbean Islands during our winter.
A represented example of a neotropical migratory bird at the SOFO Museum is the Scarlet Tanager.
Schedule
Exhibitors & Activities
10:30AM – 12:30PM
• SOFO's Young Environmentalists Society (YES!) displaying information about bird migration routes between our community and those in Central and South America. They will also help you make a bird mask of your own to take home.
• The Children's Museum of the East End (CMEE) Spanish language after school program "Ciencia" presenting projects on global warming and how its results can disrupt the food chain for particular species.
• Eastern Long Island Audubon Society (ELIAS) ─a chapter of the National Audubon Society serving the communities from Patchogue to Montauk along the South Shore of Long Island ─sharing information about their nature programs, field trips, and their publication The Osprey.
• Bird Carver Extraordinaire, Mathew DiBernardo demonstrating bird carving and will have on display examples of his award-winning bird carving work.
• Decoy Carver from Ducks Unlimited showing an array of his carved decoy ducks
• The Hampton Library bringing books on birds and bird migration for children and adults and showing how easy it is to get a library card.
• Artist Barbara Blaisdell, SOFO Young Birders Club Advisor exhibiting her bird paintings along with a bird painting by one of her young friends, Finny.
• Expert Bird Photographer Sarita displaying the photographs of birds taken while spending time in Central & South America
• Amazing Fun4UYouFaces Face Painter Andrea adding just the right bird-look to your face or arm.
11AM – 11:30AM
Greet the Purple Martins.
Frank Quevedo, SOFO Executive Director, will introduce you to our colony of Purple Martins – neotropical migratory birds that spend our winter in South American and their spring and summer in North America. SOFO has a colony that comes to us each year and breeds in our special Purple Martin gourd houses. For Spanish speaking guests here will be an English to Spanish translator joining Frank for this program.
11:30AM – 12:30PM
Children's Game, For School Age Children, "Migration Headache
"Migration Headache" is a highly entertaining game that simulates the spring and fall migration of many of our shorebird and waterfowl species. Children become migrating birds, travelling between their nesting habitats and wintering grounds. Along the way, participants experience first-hand many of the threats that affect shorebird populations. In addition to bringing meaning to the term migration, this activity provides real examples of limiting factors and demonstrates in concrete terms the significance of habitat destruction.
1:30PM – 2:30pm
Nature Walk in Vineyard Field with Dai Dayton, President Friends of the Long Pond Greenbelt
2:30PM – 3:30PM
Live Raptors (Birds of Prey) Up Close and Personal – from the Quogue Wildlife Refuge