When:
May 8, 2021 @ 10:30 am
2021-05-08T10:30:00-04:00
2021-05-08T10:45:00-04:00
Where:
Free Zoom Presentation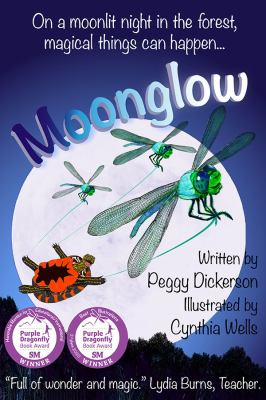 Zoom Presentation: Moonglow, an Enchanting Children's Book: Hear the story, meet the author and the illustrator
Presenters: Moonglow Author, Peggy Dickerson (www.moonglowkids.com) and Moonglow Illustrator, Cynthia Wells (www.cynthiawellsart.com). Cosponsored by the Peconic Land Trust
"On a moonlit night in the forest, magical things can happen when forest animals are transformed by moonbeams."
In this program you'll meet the author to learn what inspired these imaginary activities. You'll also meet the illustrator who portrays the realistically rendered creatures having fun in the night. Additionally, you'll learn about local science exploration, figurative writing skills, and how digital artwork is created.
About the book
Moonglow is a children's book designed for the young reader. It can also be read by parents to children who are too young to read. The illustrations take children into an eastern North American forest, just like ours here on the eastern end of Long Island's North and South Forks. Realistic animals are transformed by the moonbeams as birds, deer, fireflies, frogs, and water striders magically play among the indigenous plant life. A factual appendix at the back of the book invites young ones to learn more about the woodland creatures through interesting facts about the moon, and is filled with vocabulary, science, and creative writing lessons.
Moonglow is available as a soft cover book as well as a digital interactive eBook from Apple Books. The eBook offers children all the advantages of reading it on an iPad or iPhone*. As an interactive eBook it provides a fully immersive experience combining an introduction video, a read-along with the author, Peggy, who narrates all the fully illustrated pages, and links to lessons on the moonglow kids website. On the eBook's appendix pages the characters animate, allowing children to study the enlarged renderings of the animals. All the glowing digital device pages combine to pique the child's interest to learn more about our local natural history.
*Please note, the eBook is not available on Amazon since Amazon can only handle limited interactivity.  If you are a Windows / iOS user, you will need to download a reader to view the interactive eBook.  Download Adobe Digital Editions Reader 4.5.11 Windows (8.24MB). Once the book is downloaded to your computer and you have the reader installed, double-clicking the on the book file will open the book.
To learn more about the book and moonglow kids go to www.moonglowkids.com. This presentation is for all ages and, as with all SOFO Zoom programs, preregistration is required to receive a Zoom link.
After registering, you will receive a confirmation email containing information about joining the meeting. Advanced reservations are required for all events. To register for this program, please register here:
Zoom Registration Form