When:
July 12, 2021 @ 6:30 pm
2021-07-12T18:30:00-04:00
2021-07-12T18:45:00-04:00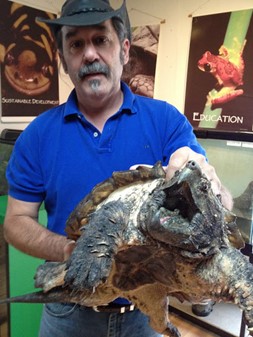 Check out our Chelonians (Turtles & Tortoises) … and the power of the shell with Jungle Bob: All Ages
Program Presenter: The One and Only Jungle Bob
 Turtles, Tortoises, and even Terrapins are familiar reptiles to most of us, but what are the differences? Bob will discuss their habitats, diets and life span, and introduce you to live examples. You'll learn about which of these reptiles you might see on Long Island and how they live through the winter. See Jungle Bob in action after a LONG layoff, it's TURTLE POWER at Sofo. This is a free program
Advanced reservations are required for all events. To register for this program, please register here:
https://zoom.us/meeting/register/tJEtduiuqDMsE90_D2-jG3w6MC5GaR88FvMT
After registering, you will receive a confirmation email containing information about joining the meeting.