When:
February 22, 2020 @ 10:30 am
2020-02-22T10:30:00-05:00
2020-02-22T10:45:00-05:00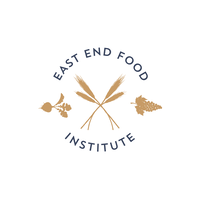 Program Leader: Heather Meehan, Program Coordinator at East End Food Institute
During this workshop, held at the East End Food Institute in Southampton, participants will learn about our regional food system, from farm to consumer, and the challenges it presents. They will gain an understanding of how East End Food Institute works with local farms to support them in recruiting and training apprentices and preserving their harvest, as well as our farm to community program that works to keep more food within our region and tackle supply chain
problems. Participants will get to participate in a hands-on activity that illustrates these concepts and sample a seasonal specialty from our kitchen. Fee: $5 per person
About the East End Food Institute:
East End Food Institute (formerly Amagansett Food Institute) is a 501(c)(3) non-profit based in Southampton, NY. Their mission is to support, promote, and advocate for the farmers, vintners, fishermen, and other food producers and providers on the East End of Long Island. Their members work together to create a more economically-viable, environmentally-sustainable, more efficient, and equitable local food system.
Advanced reservations are required for all events. For more information, reservations, and directions to meeting places, please call: (631) 537-9735.