When:
November 2, 2019 @ 3:00 pm
2019-11-02T15:00:00-04:00
2019-11-02T15:15:00-04:00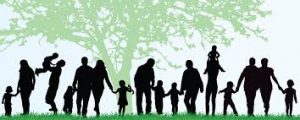 Program Leaders: Dr. Nancy Peppard, Ph.D., Forensic Gerontologist and Founder of Out East Neighborhood Network, and members of the South Fork Natural History Museum (SOFO) team
Join the South Fork Natural History Museum (SOFO) and the Unitarian Universalist Congregation of the South Fork for an introduction to Out East Neighborhood Network—an organization serving active adults 50+.
Out East Neighborhood Network (OENN) was formed in 2018. It is a member of the international Village-to-Village movement for men and women age 50+ who want to age-in-place while remaining vibrantly active in their community.
The organization's mission is to create a social and health care environment that fully supports East Enders who do not want to end their days in congregate care, but rather age-in-place in the comfort of their own homes, enjoying the myriad opportunities for participation on the East End.
During this program we'll explore ways to foster intergenerational engagement, investigate opportunities for volunteerism, and discuss intergenerational program development that encourages older adults and younger folks to learn together and from one another.
We welcome all ages to attend this program, as well as members and staff of the many organizations on the East End interested in developing programming that fosters cross-generational engagement. Come, chat with us, offer suggestions, and brain-storm new ideas. This is the perfect opportunity to investigate, with others, how to enrich the lives of our youth, adults, and the growing 50+ population on the East End.
To learn more about Out East Neighborhood Network visit their website: www.outeastneighborhoodnetwork.org
This is a free program. Please make reservations with SOFO at 631 537.9735 or email info@sofo.org