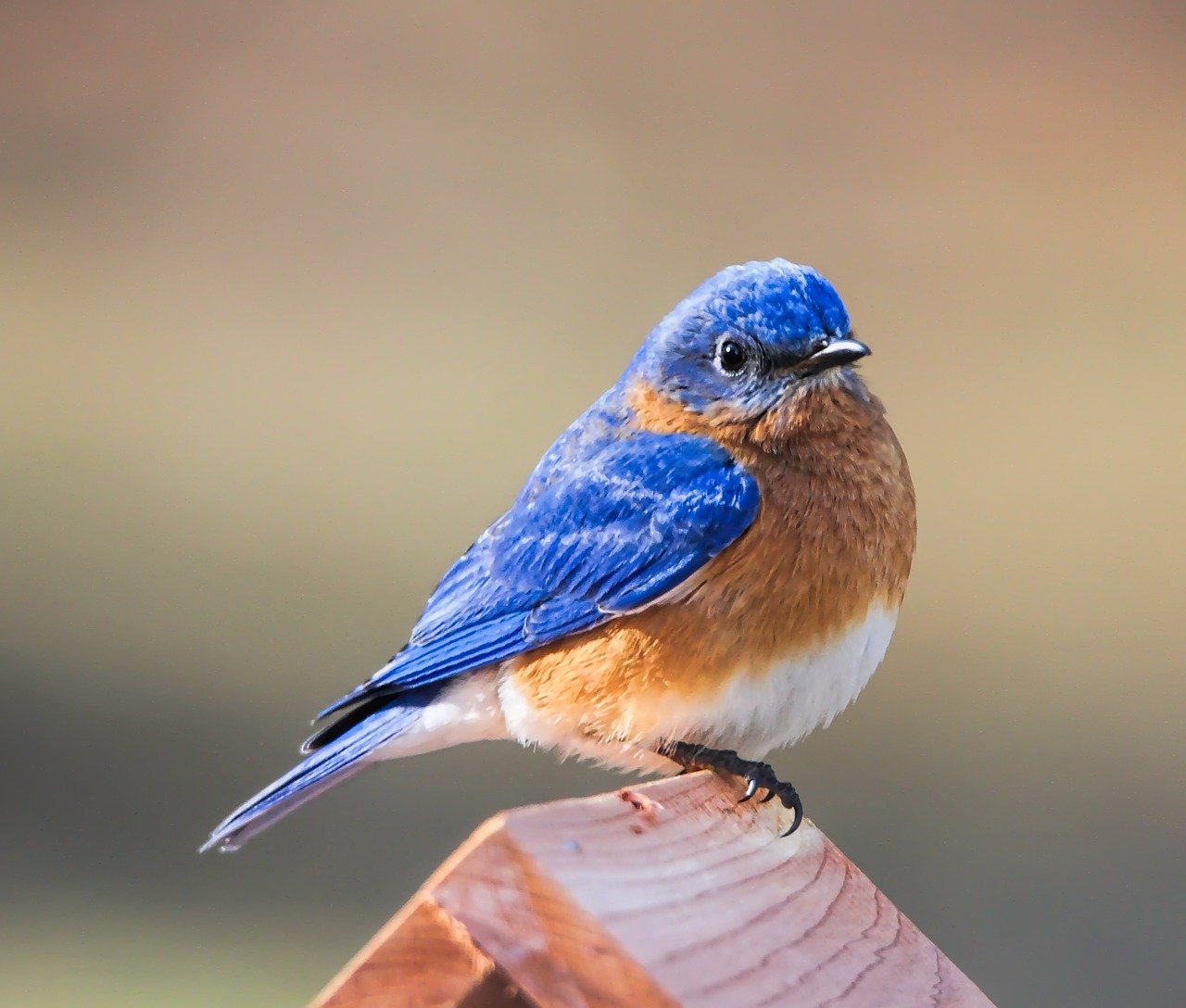 Building SOFO's Bluebird Nest Boxes – Opportunity for Community Service: This free program is for adults, teens, and children ages 10 and older.
Workshop Leaders: Frank Quevedo, SOFO Executive Director, Melanie Meade, SOFO Education and Outreach Coordinator
Eastern bluebirds (Sialia sialis) are well-known in the United States for their brilliant plumage, sweet song, and use of nest boxes. It is hard to imagine that this species nearly went extinct in the early 1900s because of a deadly combination of management practices; the removal of dead tree snags that bluebirds depend upon for nesting, the introduction of exotic species that competed for nesting cavities, and the detrimental effects of pesticides. The recovery of populations across the eastern United States is an example of how everyday citizens can play a role in conservation. The major factor in the bluebird's recovery was the establishment of nest boxes by private landowners across their range. https://www.nps.gov/
Throughout its history, SOFO has been active in the bluebird recovery project by establishing nest box trails on the East End. Now, some of our nest boxes need to be replaced due to age and weathering.
For this reason, SOFO is hosting a special citizen science project workshop to build at least 25 new bluebird boxes to replace those that have fallen into disrepair. We invite the community to join us in this citizen science project. This workshop is a great opportunity for teens to gain community service hours.
Here are the details for the workshop:
All pre-cut wood, screws, and tools will be provided.
The workshop is scheduled from 11AM – 1PM. At Noon there will be pizza.
All volunteers need to bring is a healthy drink.
Please call SOFO at 631-537-9735 ASAP to let us know you're coming!
The workshop is for adults, teens, and children ages 10 and older.
This is a free program.
Advanced reservations are required for all events. To register for this program, please contact us at info@sofo.org or call 631-537-9735.