When:
August 4, 2020 @ 7:00 pm
2020-08-04T19:00:00-04:00
2020-08-04T19:15:00-04:00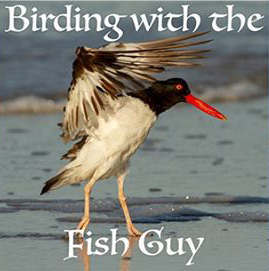 This is a Zoom Online Program
Program Presented by Chris Paparo of Fish Guy Photos, who the Southampton Marine Science Center Manager at Stony Brook University's School of Marine and Atmospheric Sciences at its Southampton campus.
Take a look at the sea's feathered friends with Chris in this multi-media presentation. Find out what Long Island birds can be observed close to the shore. Learn details about wading birds, waterfowl, and raptors, as well as where one can go to observe each of them.
There is a nominal fee associated with each of Chris Paparo's Programs. The fee will be is $15 for an individual, $20 for two guests, $25 for a family of up to 5 people, and $125 for each school group of up to 25 people. All of our online classes will benefit environmental programs and initiatives at SOFO. To reserve your spot and to register please select an option below. For more information, please contact info@sofo.org.