When:
February 19, 2022 @ 11:00 am
2022-02-19T11:00:00-05:00
2022-02-19T11:15:00-05:00
Cost:
Fees: $10 Adults, $5 Children 12 and under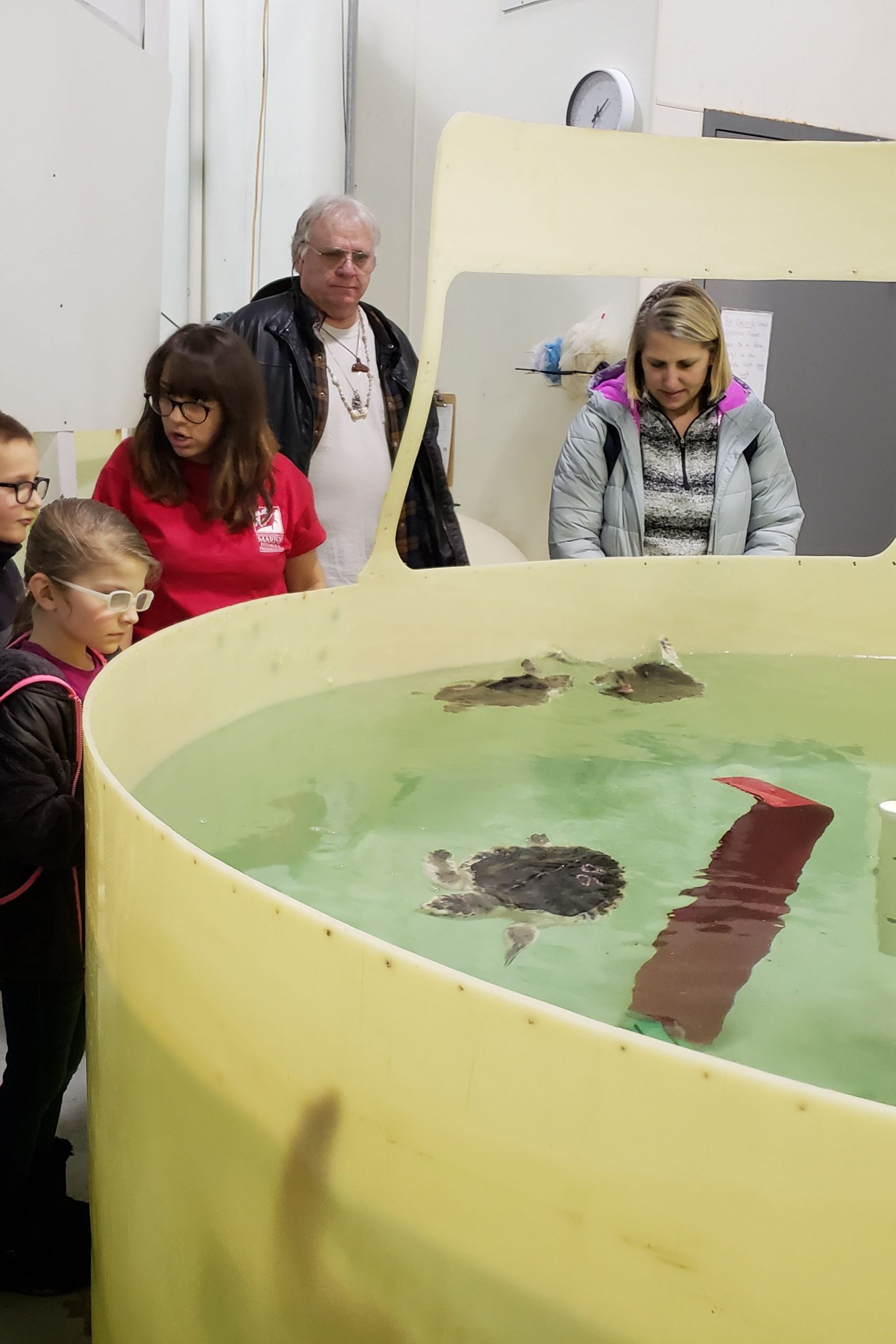 Behind the Scenes Tour of the Rescue Center Hospital at the New York Marine Rescue Center: This program is for all ages. There is a $10 per person fee for the visit.
Tour Leader: Representative from the Rescue Center Hospital
The New York Marine Rescue Center (NYMRC) is a rescue and rehabilitation organization that promotes marine conservation. Their mission is to preserve and protect the marine environment through conservation efforts including rescue, rehabilitation, education, and research. As a 501(c)(3) non-profit, they are the primary responders for sick or injured seals, sea turtles, dolphins, porpoises, and small toothed whales and maintain the only marine mammal and sea turtle rehabilitation center in New York State.
Each animal is unique, and rehabilitation procedures are determined on a case-by-case basis. Just as when humans go to the doctor, each animal that comes to NYMRC has a program tailored to suit its needs. When a report is received a team of biologists, interns, and/or volunteers conducts a field assessment to determine if the animal does in fact need to come back for rehabilitation. Sometimes if the animal appears to be in good condition it will be left on the beach for monitoring. Fortunately, not all animals on the beach are stranded and need rehabilitation.
When an animal arrives back at their facility it will be triaged. A physical exam will be performed by biologists with a team of interns and volunteers, data will be collected through examinations and blood work, and volunteer veterinarians will make a diagnosis.
After a plan of action is determined for the animal, team members work alongside the volunteer veterinarians to bring the animal back to good health. The average seal spends eight weeks in rehabilitation, and the average sea turtle spends 242 days. Once an animal is healthy again and is determined to be successful if released into the wild, the National Oceanic and Atmospheric Administration (NOAA) Fisheries will grant approval for release. SOFO invites you to join this behind-the-scenes special tour of the rescue hospital for a firsthand look at how they rehabilitate marine animals and enable them to return to their homes in the ocean. The tour is limited to 15 people, so reserve your spot early.
Advanced reservations are required for all events. For more information, reservations, and directions to meeting places, please call: (631) 537-9735.