What's in an Owl Pellet with SOFO Environmental Educator Rob Gelling
November 4 @ 2:00 pm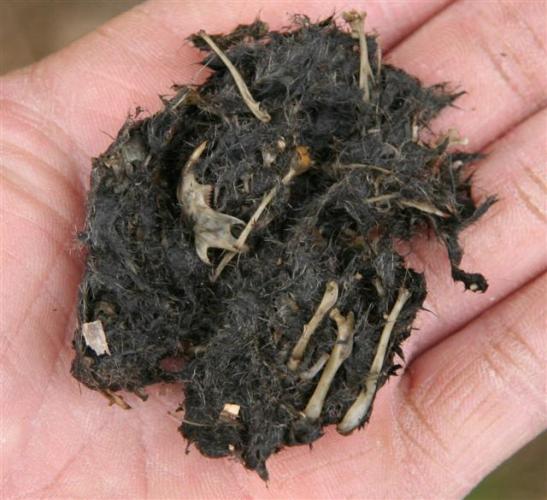 An owl pellet is the regurgitated package of indigestible remains, like bones and fur, of an owl's swallowed prey species. Hm, nice right? But it's really fascinating! So many questions…like what are the prey species? How many skeletons will you find in your dissected pellet? Could you try and glue the bones to a piece of cardboard and create a complete skeleton? And how would the dental work of who they had for dinner reveal the prey's own diet? No worries, the pellets come sterilized, and gloves will be provided. So come get hands-on and, in the end, leave knowing you were an ecologist, a population biologist, an anatomy & physiologist, a statistician, and even a forensic scientist!
Program leader: Rob "Rockfish" Gelling, SOFO Environmental Educator
This program is for adults and children 8+.
For nonmembers, there is a $15 fee for Adults and a $10 fee for children for this program. This program fee will also provide non-members with free admission to the museum on a day of their choice. Members are free. There is an additional $5 materials fee for this program. Advanced reservations are required for all events.