Tour of the Thomas & Mary Nimmo Moran Studio
November 1 @ 10:00 am - 12:00 pm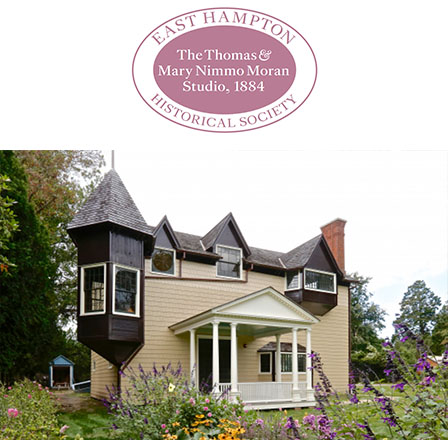 The Thomas & Mary Nimmo Moran Studio is a National Historic Landmark. In 1884, Moran built the first artist's studio in East Hampton, NY which marked the beginning of the village as an artist's colony. The Moran Studio has been described as "a quirky, Queen Anne style-studio cottage." The Studio is a member of the Historic Artists' Homes and Studios Program of The National Trust for Historic Preservation. This program celebrates the homes and working studios of American artists across the nation.
Tour Leader: Stacy Myers, Director of Education, East Hampton Historical Society
This free program is for all ages.