When:
April 5, 2018 @ 10:30 am – 11:30 am
2018-04-05T10:30:00-04:00
2018-04-05T11:30:00-04:00
Where:
Bridgehampton
NY
USA

Cost:
SoFo Members: Programs are free unless otherwise specified. Non-Members: Adults $15, Children $10 (Ages 3-12), Ages 2 & under free. This fee includes admission to the museum, in addition to the program.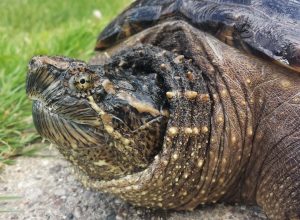 Program Leaders: Eleni Nikolopoulos & Ashley Federici, South Fork Natural History Museum (SoFo) Environmental Educators
Let's see if you have what it takes to survive a year in the life of a hatchling snapping turtle! Compete in our life-size snapping turtle obstacle course where you will have to pretend to be a baby snapping turtle. The course begins as you crawl out of the nest. Once you make it out, you'll be faced with realistic challenges that young snapping turtles face on a daily basis. Food availability, pollution, predators, and highway traffic are just some of the challenges you may encounter. Join us and see if your luck holds out!
Advance reservations are required for all events. For more information, reservations, and directions to meeting places, please call: (631) 537-9735.