When:
May 2, 2021 @ 10:30 am
2021-05-02T10:30:00-04:00
2021-05-02T10:45:00-04:00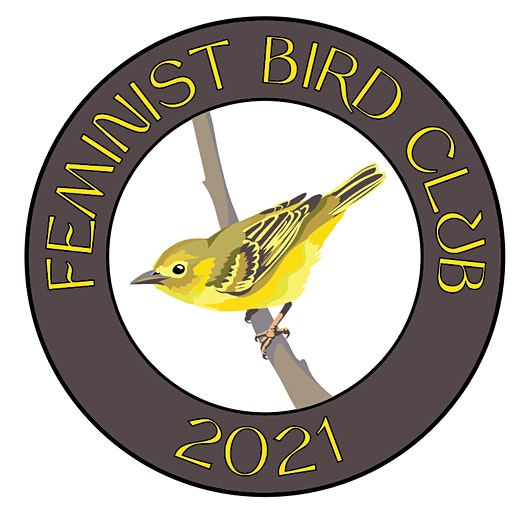 The Feminist Bird Club Presents: Birds After Flight: The Art & Importance of Bird Taxidermy
You will hear from:
• Molly Adams: Founder of the Feminist Bird Club, NYC Audubon Advocacy and Outreach Manager, and former SOFO Nature Educator
• Frances Kane: Coordinator of the Chicago Feminist Bird Club
• Aurora Crooks: Conservation Associate at NYC Audubon, data and volunteer organizer for NYC Audubon's Project Safe Flight, Tribute in Light, and D bird.
• Divya Anantharaman: Owner of Gotham Taxidermy (www.gothamtaxidermy.com), co-author of the book "Stuffed Animals: A Modern Guide to Taxidermy" and fan of FBC.
• Kayleigh Kueffner: Former collections Assistant in the Bird Collection at the Field Museum of Natural History. She left her position at the Field in fall of 2020 to pursue her master's degree at Evergreen State College.
Divya and Kayleigh will discuss the scientific and artistic preparations of bird taxidermy, its history, and how taxidermy bird specimens aid in the advancement of bird conservation. Aurora offers a brief overview of NYC Audubon's Project Safe Flight, D-bird, and shares ways that you can get involved with these projects.
The Feminist Bird Club (FBC) is a non-profit organization founded by Molly Adams in 2016 as a way to leverage both their passion for birds and their passion for social justice into a cohesive whole. Since then, the FBC has expanded its chapters across North America and in the Netherlands. It aims to be an inclusive birding club that provides a safe opportunity to connect with the natural world while fundraising to protect the rights of BIPOC, LGBTQIA+ folks, and women. The goal of the organization is to make birding and the outdoors inclusive and affirming to people who may not have safe access to it, and leverage people's passion for the environment and social justice to help create lasting social change. For more information about the Club go to: www.feministbirdclub.org. This program is for adults, teens. Children age 8 and older might find it interesting.
(No registration required! just click the link.)