When:
July 20, 2017 @ 3:00 pm
2017-07-20T15:00:00-04:00
2017-07-20T15:15:00-04:00
Where:
Bridgehampton
NY
USA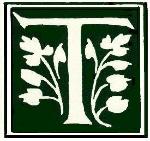 Program Presenters and Trail Walk Leaders: Marilyn Kirkbright, President, Southampton Trails Preservation Society (STPS), and Chip Dineen, STPS Board Member
Come and enjoy "A Walk in the Woods," presented by the Southampton Trails Preservation Society, where you'll hear a brief history of this wonderful organization and learn how to get the most from the Society's website, such as: information on trails and hikes, the meaning of blazes (hiking-trail markers) that you will encounter, and much, much more. You'll also learn how to protect yourself from ticks and insects while hiking. If you love to hike or just want to find out more about the beauty of the woods around us, this presentation is a must! There will be a short trail walk after the presentation.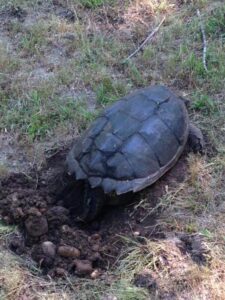 "This was astounding! On Howard Reisman's [Southampton Trails'] hike through [Emma Rose] Elliston [Park] the group saw three snapping turtles in the process of laying eggs at the top of the hill in the cemetery! Luckily, Al Danza took these photos to prove it."
Advance reservations are required for all events. For more information, reservations, and directions to meeting places, please call: (631) 537-9735.