When:
April 29, 2017 @ 10:30 am
2017-04-29T10:30:00-04:00
2017-04-29T10:45:00-04:00
Where:
Bridgehampton
NY
USA

Cost:
SoFo Members: Programs are free unless otherwise specified. Non-Members: Adults $15, Children $10 (Ages 3-12), Ages 2 & under free. This fee includes admission to the museum, in addition to the program.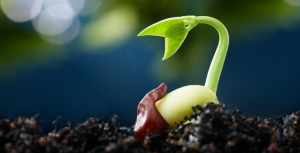 Program Leader: Xylia Serafy, South Fork Natural History Museum (SoFo) Nature Educator
What is a seed and where does it come from? What will it grow up to become? Join Xylia as she reads A Fruit is a Suitcase for Seeds by Jean Richards to discover the answer to these questions. We'll explore a variety of different kinds of seeds—different in shape, size, and color—and see how much fun it is to watch a seed grow! You'll even have your very own seed—to take home with you and to care for—and a seed journal—to draw the differences you see as the seed grows! Material fee: $3
Advance reservations are required for all events. For more information, reservations, and directions to meeting places, please call: (631) 537-9735.
Photo Credit: USDA